Squarespace websites for
free-agents.
Our Squarespace website design helps you gain online success.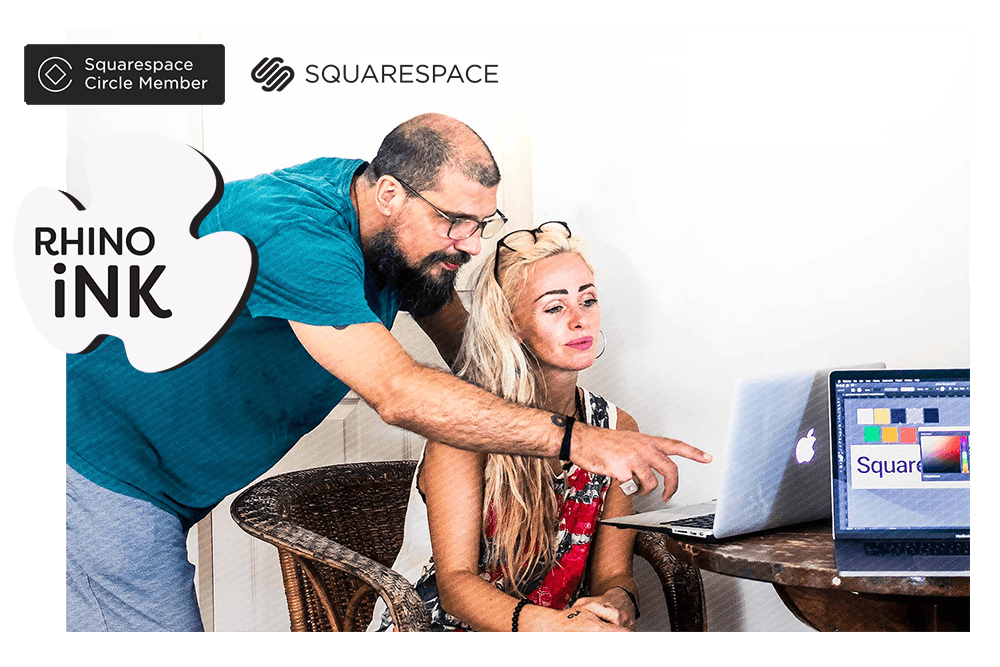 We're sharing our 30+ years experience in design and communications to help free-agents and small businesses find success with Squarespace website design.
We're Amir and Ziba; web designers, digital nomads and parents of 4! We run a tight ship, practice yoga and love hanging out. When we aren't designing super-smooth websites with Squarespace we can be found devouring documentaries, eating fresh Asian cuisine and creating music.. We also run yoga teaching training through our sister website Tripti yoga.
Our UK yoga studio got to #1 in Google search for our area. Shortly afterwards we sold it! We know web and we understand small business. Let us help you achieve your goals with website design that brings you success.
▼
Lets get started!
We can help you build a website thats both engaging & focused
All our designs are contemporary, clean and optimised across devices. Most importantly we test all our sites to be faster than 70% of everything online. We also ensure that you're all important SEO is streamlined and that there are no errors that will hamper performance. Your site will run smooth as silk and crush it Rhino style.
▼
We help you in 3 crucial ways
1. Craft a look that is distinctive and speaks to your ideal audience.
2. Assist you with copy clarity so your messaging is clear, concise and customer ready.
3. Show you how to grow your business online with content strategies that improve visibility and clicks.
You also get:
Detailed planning with an in-depth look at your online business goals.
Extensive aftercare and support - we teach you to update your new Squarespace website yourself.
Discover our custom build packages
Working for you so can work for yourself
Fully customised designs
GIVING YOUR SITE A UNIQUE PERSONALITY DRIVEN TOUCH
All our designs are unique in that we don't use standard Squarespace templates. We take the 'Brine' family templates as starting point - they have the most across the board adaptability - and build something special for you using custom CSS code. We optimise all images for download speed and create original vector graphics to give your site a touch of personality. Capture points are placed strategically across the site to build interest in your brand. If you require video, podcasts or any other high value content, we can organise that too!
A website is the centre piece of any business. Let us help you structure & create one that works for you day or night, a website to truly be proud of.
Are you ready to move forward and grow your online business?
BOOK A FREE CONSULTATION